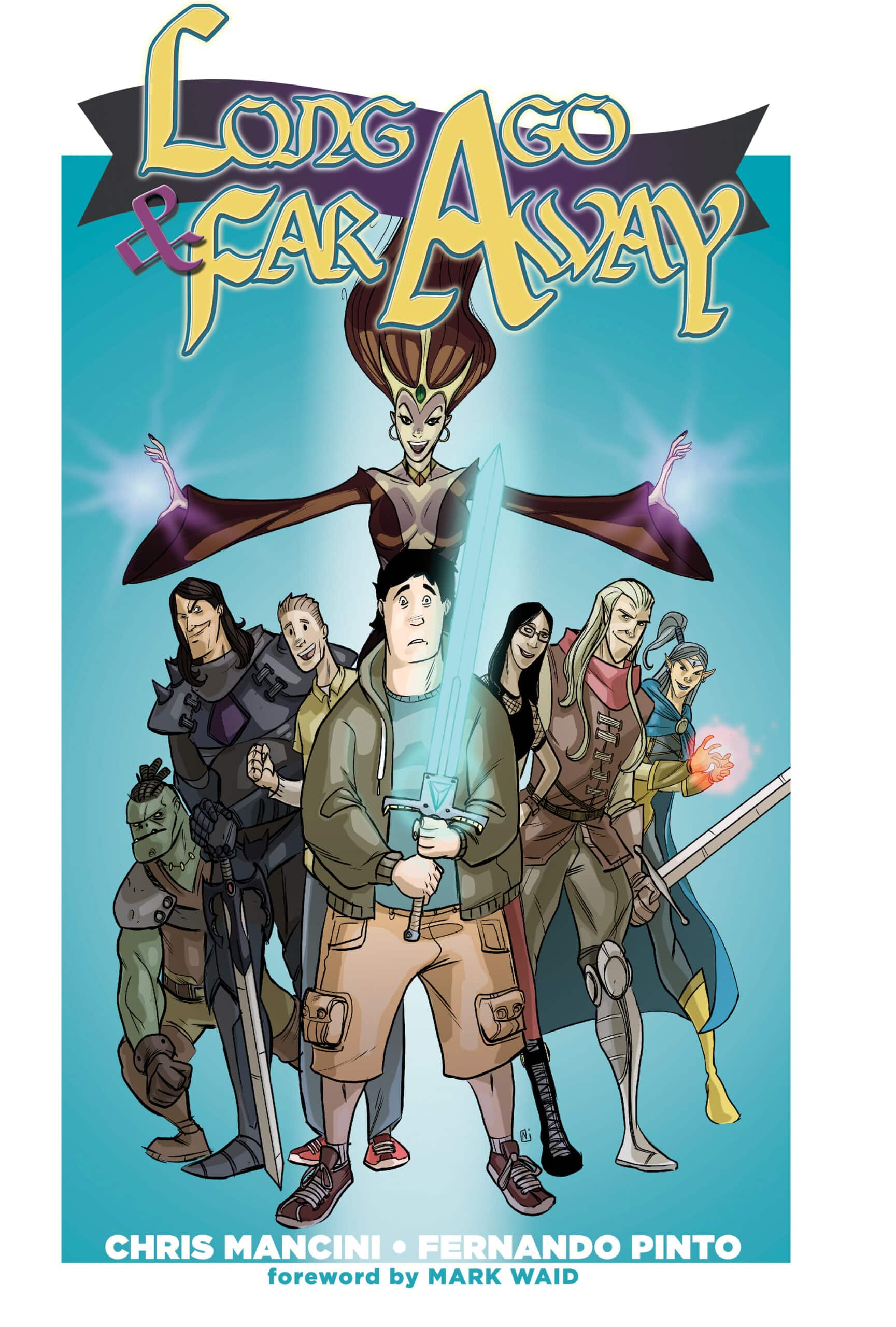 Long Ago & Far Away
Long ago, Jason was the "Child Knight" from our world who saved the Legendary Kingdom of Elvenwood from the evil Witch-Queen Nexis. Now Jason is a depressed 30, lives with his mother, and runs a comic book store. Poorly. But Elvenwood needs his help once again. Will he be the hero he once was? Or will he just make things worse because he grew up to be a complete jackass?
Creator/Writer: Chris Mancini
Artist: Fernando Pinto
Lettering: Troy Peteri and Dave Lanphear of A Larger World
Foreword: Mark Waid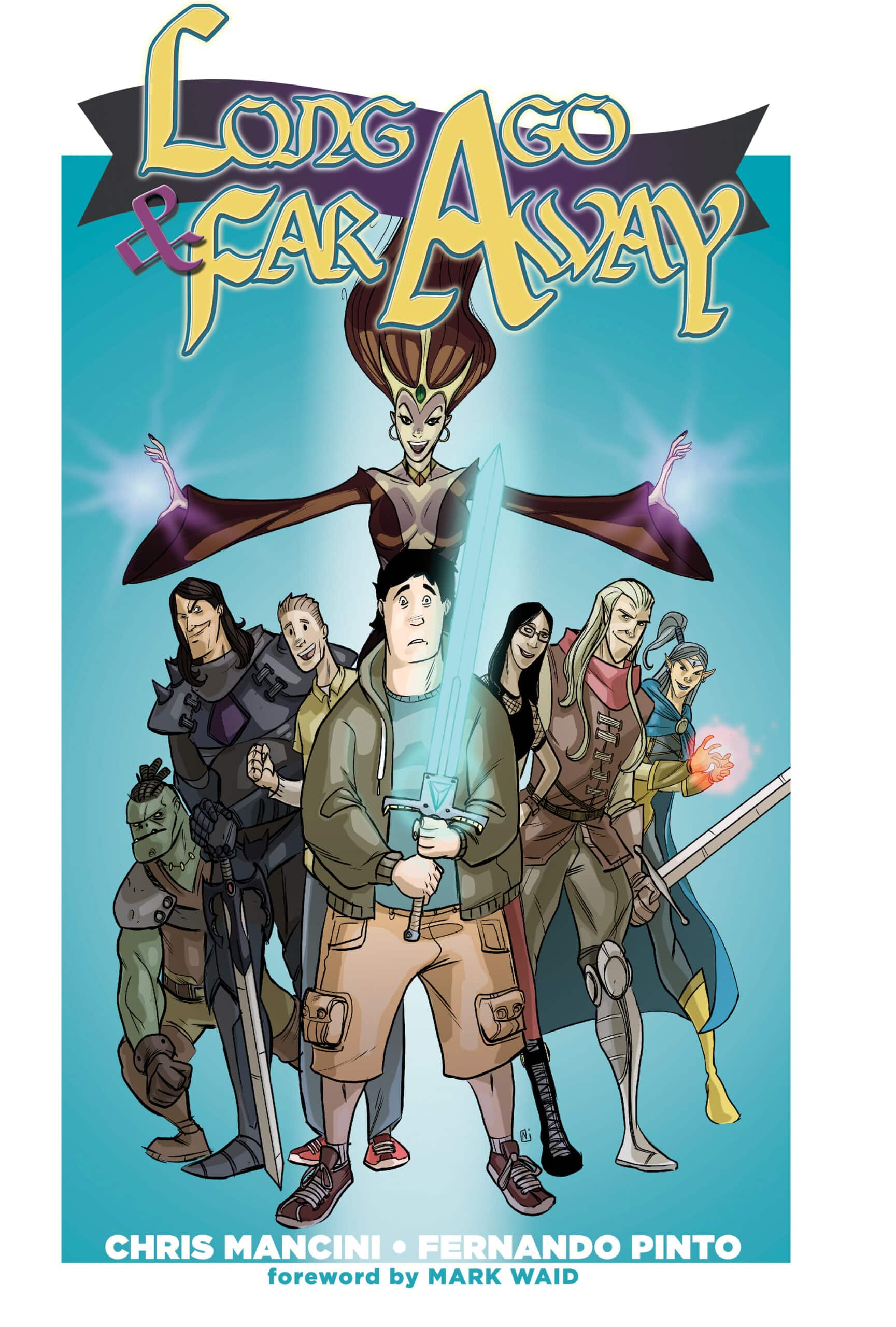 Long Ago & Far Away is presented as a standard comic size graphic novel and is over 100 pages in length. Digital editions of the books will be available in late 2021.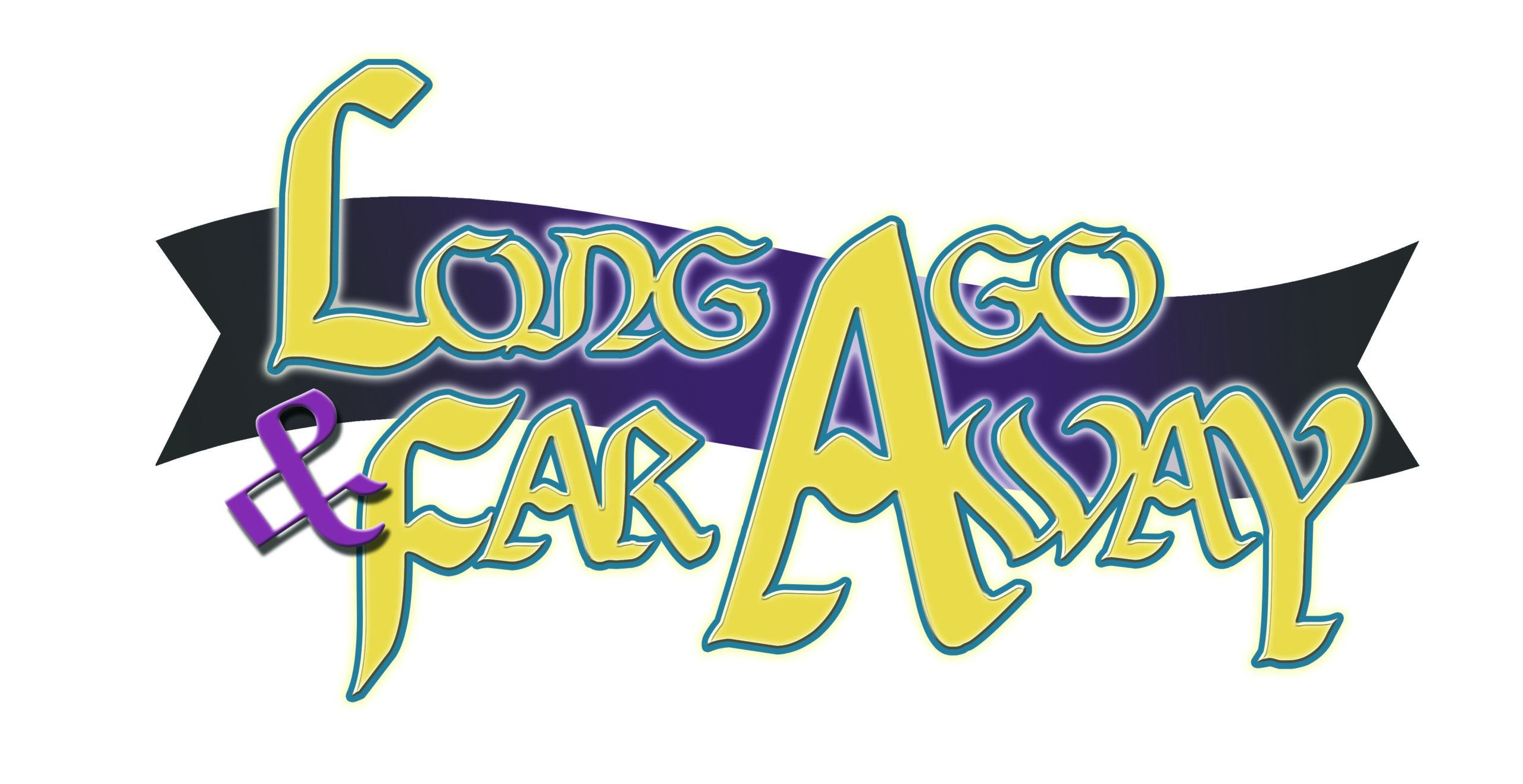 "Long Ago & Far Away is a fun, quick read that keeps you wanting to turn pages.
If you like comics that just entertain you while telling a good story with some humor and heart, give this a try."
Thank You For Supporting Our Work
By buying our graphic novels and books directly from White Cat Entertainment, fans ensure we can continue to tell our stories the way we want to tell them.
Chris Mancini is a crazy-talented story teller who is far more entertaining than anybody you know personally — even cousin Chip, who I really should tell you keeps passing off Oscar Wilde's stories as his own. Don't reward Chip for making it weird. Reward Chris for producing a great book. It's the right thing to do.
Years ago, Jason was a young boy magically transported to a fantasy world. There he became the "Child Knight" and saved an elven kingdom from an evil witch.
Now an adult, Jason is back in the real world and is stuck in a mundane life as a comic shop manager. When the world of Elvenwood is in danger again, Jason is called to return. Out of shape, disillusioned, and a pain-in-the-ass to everyone around him, Jason bears little resemblance to the Child Knight he once was.
Can he once again be the hero? Can he get the girl(s)? Can he finally get his act together and save the day once more?
Have a Free Sample!
Enjoy a five-page excerpt from the graphic novel, Long Ago And Far Away, below. Click to enlarge each page.