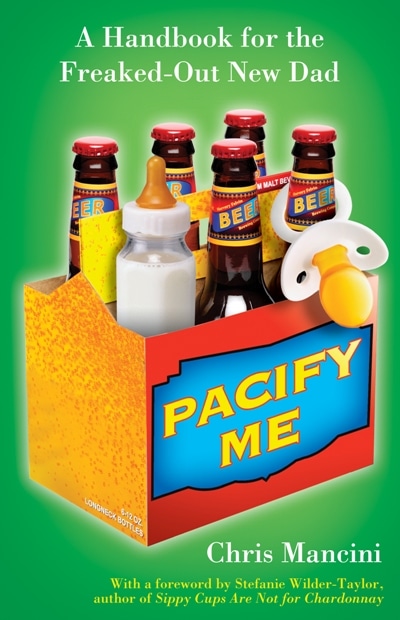 BookShop.Org supports local book stores small & businesses while securely shopping from home!
PACIFY ME
I was so freaked out about having our first child that I bought a bunch of fatherhood books and read them in between dealing with my pregnant wife. Granted there wasn't a lot of time between getting the nursery just right for my wife, er… I mean the baby and going out for chocolate cake late at night, but I made the most of it.
This thing is, NONE of those fatherhood books helped me whatsoever. I realized there wasn't a book addressing how guys really feel about having children and their anxieties and fears. Will I ever go out again? Will I ever have sex with my wife again? Should I buy stock in Disney? Is my life truly over? I mean, it's not like we guys talk to each other about this stuff. If we did, well, then we would be women, wouldn't we?
So I wrote a book for the freaked out new Dad to help navigate the coming baby-shaped storm and maybe even have a laugh or two along the way. Next to valium, it's the best medicine, right? But I also wanted it to be useful, and contain the things I wish I had known at the time. So my book contains helpful advice, anecdotes, and lots of science fiction references. Is Dr. Spock really like Mr. Spock? You'll see.
Get your book signed by Chris Mancini! Buy it direct from the author: HERE in our store.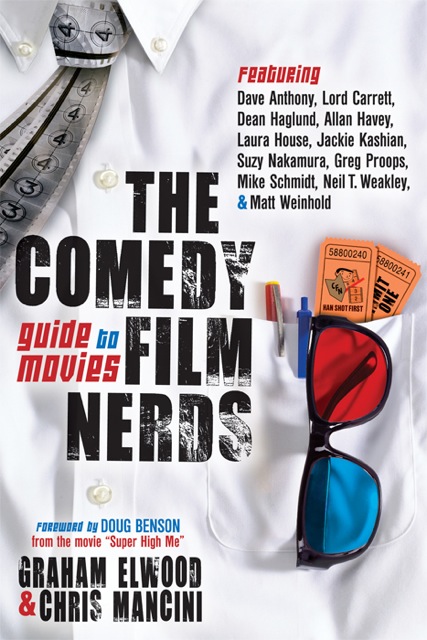 THE COMEDY FILM NERDS GUIDE TO MOVIES
I am very proud of this book as well. It took a year and a half and many drafts and thirteen writers contributed to it. it's a funny and informative look at different film genres with a top ten and bottom ten list at the end of each chapter. Guaranteed to start a filmy discussion!
You can buy it anywhere they sell books, and it is available digitally too.
Get your book signed by Chris Mancini! Buy it direct from the author: HERE in our store.