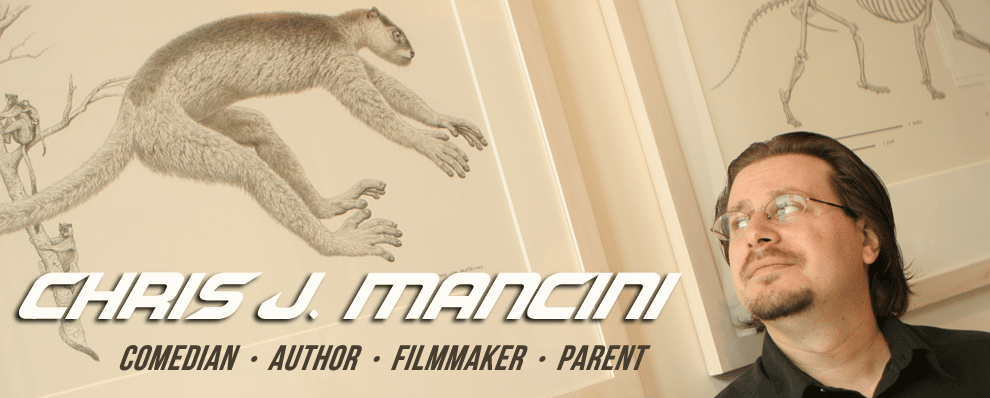 White Cat Entertainment is a new company I founded in 2020 after working in many different mediums throughout my journey. I wanted to focus on what I love doing most: Telling stories. I've been a Writer, Director, Comedian, Author, Producer, Podcaster, and Parent. The last one makes me the most tired of all.
I've written, directed and produced on everything from soap operas to parenting books to horror films, which are all more closely related than you think.
My feature films include Asylum from Lionsgate Films and Ear Buds: The Podcasting Documentary from Comedy Dynamics. Award winning short films include SKINS, Hitclown, and Rainbow's End. You can find those on Youtube.
I've screened films and spoken at various prestigious festivals and conventions including Slamdance and Comic-Con in San Diego. I'm pretty much at Comic-Con every year as part of the Kung Fu Superhero Extravaganza with Ric Meyers. I often add signings and other panels as well. Of course, probably not this year…
My published works include Pacify Me: A Handbook for the Freaked Out New Dad from Simon and Schuster, The Comedy Film Nerds Guide to Movies from Morgan James, and Long Ago and Far Away from Starburns Press.
As far as podcasting goes, in addition to Conversations From the Abyss and The Quiet Journeys of Professor Atwood, currently in production, I'm also the co-founder of comedyfilmnerds.com with Graham Elwood which ended in 2019 after a decade long run. The site featured a podcast with over 600 episodes, 7 million downloads and featured comedians and filmmakers talking about movies. I was also one of the founders of the Los Angeles Podcast Festival.
I'm really excited about what's ahead and what's in the hopper right now. Sure, we're a small shop so it takes time to get things going, but I try to make it worth the wait. So thank you for your continued support. It's been amazing over the years and I would not be here without it.
So why White Cat Entertainment? Well, I had a white cat named Avatar (LONG before the movie) who passed away a few years ago. She was almost 21 years old. She was a stray who just literally showed up at our house one day as a kitten and wouldn't leave. She was the first cat we'd ever owned. Having a pet for over 20 years is a large chunk of your life. She would be my writing partner, and sit on her little cat house by me every day as I wrote. She was a loving, affectionate cat and became such a part of our lives that I felt her legacy should live on in some way as part of my new company. She had a magical, mystic quality about her and I feel she is still a muse and still part of the journey, to lands just beyond the horizon.